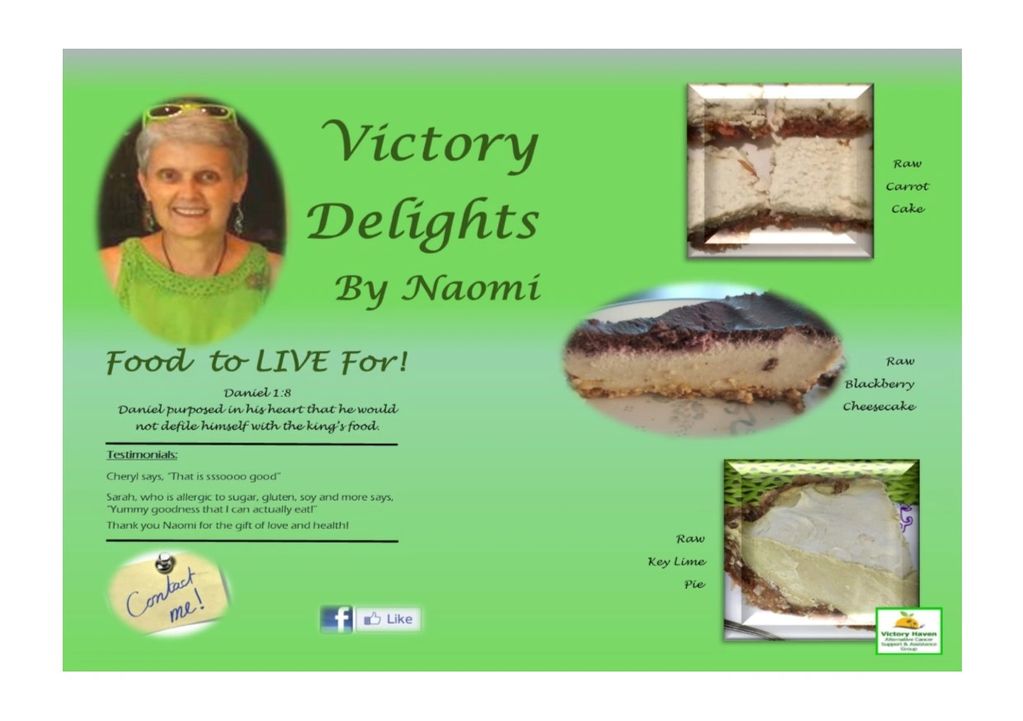 Victory Delights by Naomi is an extension of Victory Haven
Raw Tarts, Pies & Cakes
Freshly Made from Whole Organic Veggies, Nuts & Fruit
Organic * Plant Based * Gluten-Free * Low Glycemic * Soy Free *Immune Boost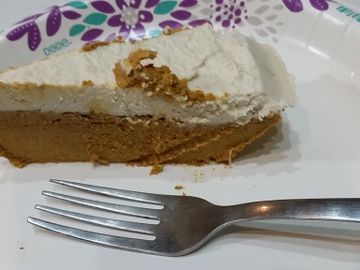 Made from fresh nuts, carrots, dates, and spices!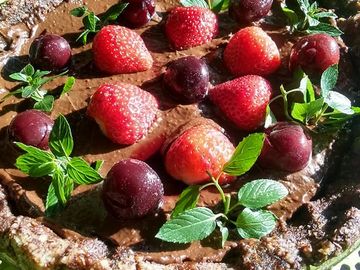 Made from fresh nuts, fruit, and of course cacao! 
Our most popular selection.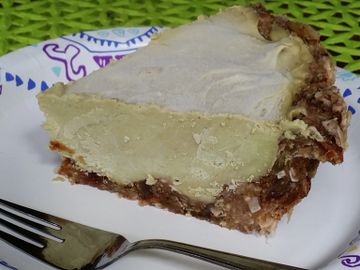 Made from nuts, avocados, and limes this pie is like no other you may have tasted! Diabetic friendly!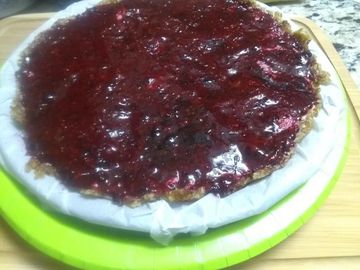 Raw Mixed Berry Cheesecake
Made from fresh nuts & fruits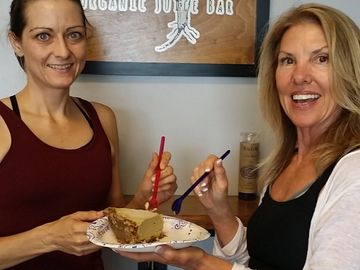 KEY LIME PIE:
Cheryl says, "That is sssoooo good"
Sarah, who is allergic to sugar, gluten, soy and more says, "Yummy goodness that I can actually eat!"
Thank you Naomi for the gift of love 
~~~~~~~~~~~~~~~~~~~~~~~~~~~~~~~
RAW CACAO TART:
Chris says, "What did you put in that tart? It's a WINNER! You can bring it over anytime! That's what you are to bring each Thanksgiving!"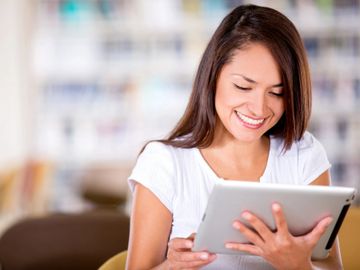 NO Brick and Mortar Location.
Available only in the Blue Ridge GA mountain area.
NO SHIPPING anywhere will be done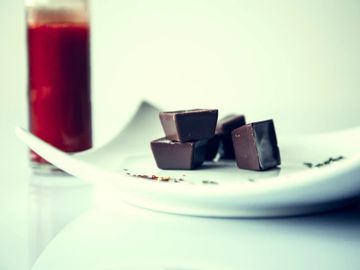 Mealtime Helpers
Opening A World of Possibilities